Dennis Westerberg
About Dennis
11 years ago – after having been saved by a psychiatric physician by the train track, just outside Helsingborg – Dennis Westerberg discovered three principles that totally changed his life. Now he lets the rest of the world get a piece of the discovery he made.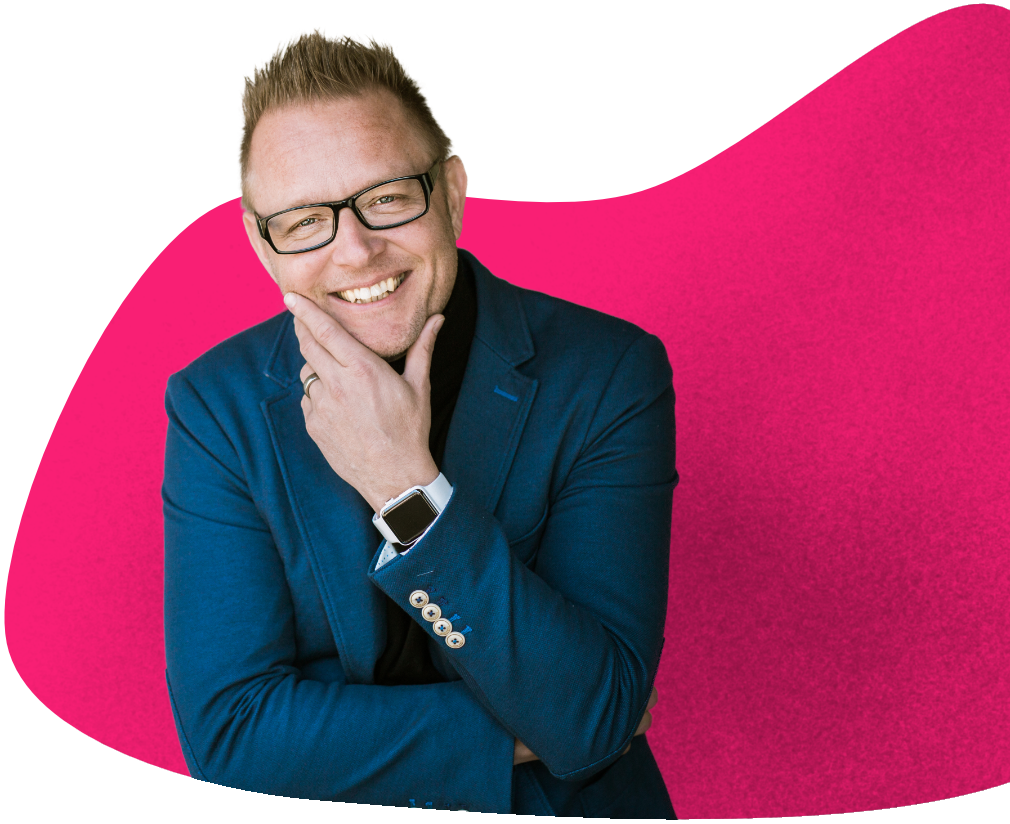 After living for 30 years with a constant feeling of botheration, with anxiety that never would give up, and with repetitive panic attacks and depressions, Dennis could finally experience prosperity again.
Nowadays he lives in harmony with himself, and is enjoying the serenity that was hiding behind his thoughts for many years..  but which was also always there in some way, just waiting to finally take its place. 
Today Dennis is spreading these principles further on – as an award winning lecturer, writer, coach, street performer and podcast-profiler. 
The second chance that life gave him, he wants to use to infuse hope in those that need it the most. 
With reverence, humility and gratitude he travels around the country
Maybe you want to welcome him in your life?
A few quick facts about Dennis
Lecturer
Dennis has around 100 assignments per year, as a lecturer for companies, municipalities and organisations around the country.   Appointed "This years lecturer 2015".
Writer
In spring 2019 Dennis has released four books at Ehrlin Publishing: three citation books and one youth novel. He earlier released two books in his own name, also four additional sound books at his own publishers with his colleague Tomas Lydahl, Tomas & Dennis Publishing. 
Coach
Dennis is a well hired coach with special competence to help people with psychological disease. He has met more than 100 people with psychological troubles of different kinds, the latest years. Also athletes and company leaders that want to "perform better" are among Dennis' customers. 
Podcast-profile
Dennis hosts two swedish podcasts. The first podcast is "Tomas och Dennis podcast" together with Tomas Lydahl, with 30.000-40.000 monthly listeners. The second is "Jag dog och fick liv igen – podcastversionen".
Standup comedian
Dennis made his standup-debut, as a contemporary of Robin Paulsson, in the summer 2018, with around 800 people in the audience. Thereafter the bookings have rolled in. 
Musician/Artist
Dennis is earlier most famous as a musician/artist. He is a singer, plays the harmonica and a guitarist in the "Skånska" cult band Bloosblasters (Skånska – Skåne is a county in Sweden as Cornwall is in the United Kingdom). Bloosblasters have played with Swedish famous artists as Peps Persson, Mats Ronander and Jan Johansen. He has also been touring with the world known blues legend Sam Myers.
Entrepreneur
Since 2005 Dennis has been running two companies. Within the framework of  these he has developed around 20 educational programmes within a Work High School, running various projects and produced lots of events. Year 2013, for an example, he was ultimately responsible for the Jubilee Carnival in Landskrona, which was that year Sweden's longest city celebration: 9 days, 9 scenes, 250 music acts, 200 000 visitors.
Other information
Dennis is 49 Years old, married, lives in Malmö, has adult children, and is representing a new psychological field, which is called The three principles. Everything that he does today takes its starting point from these three principles. Read more about these "Only a thought" or take part of them via a lecture with Dennis and Tomas at YouTube:
https://youtu.be/MvQrCE2y9Kk