Comedian
He makes fun of the entire field of public speaking, starting with himself.
Brutally honest, with a never ending sense of humor.
Dennis Westerberg, a standup comedian whose career has skyrocketed. The perfect booking for your party or company event.
Dennis takes you behind the scene of the public speaking and coaching business. A journey through imposters and con artists. 😉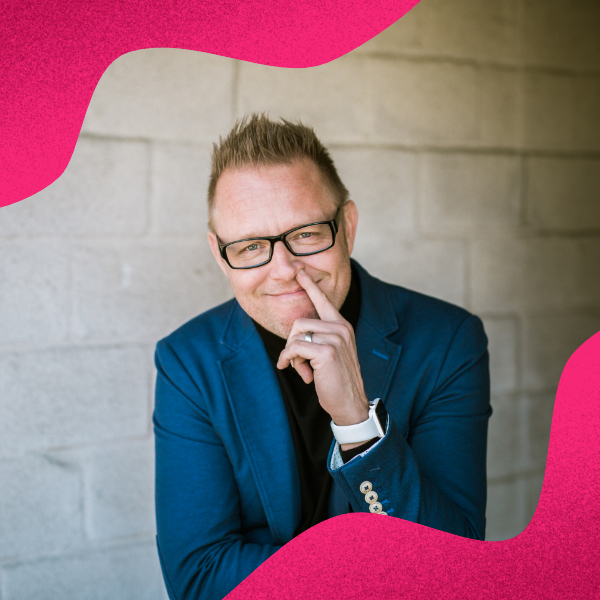 Dennis Westerberg had barely entered the stage before everyone was bursting out in laughter. This continued until he left the stage. A very nice guy. Highly recommend."
Jonas Nilsson, Landskrona
What you can expect when Dennis does standup for you.
A lot of laughs.
Dennis Westberg jokes at his own expense. It's liberating. Self irony is his thing.
High energy.
Dennis Westerberg is energetic och ruthless. Straight to the point.
A lot of smiles.
Dennis Westerberg does his thing with a twinkle in his eye. Feels liberating.
Very relateable.
Dennis jokes are broad. You'll be able to relate, personally and professionally.
Plenty of applauds.
Dennis Westerberg knows the art of getting the audience to let loose. His style gets everyone onboard.
Hallelujah-moments.
Dennis Westerberg exposes the truth in a ruthlessly upfront manner. But still with kindness that shines through in every word.
"Thank you so much for your show tonight. I hope you wake up every morning to see how awesome you are."
Daniel Glantz-Persson, Knut-Astrid Event
Standup concepts
These are the standup-concepts Dennis Westerberg offers his clients:
A visit to the backyard of the universe, amongst imposters and con artists.
 Dennis Westerberg makes fun of his entire field, himself included. He challenges every methods and techniques the field has to offer – positive thinking, mental training, mindfulness, personal development and so on – and calls himself and his co-workers "the biggest con-artists since the beginning of time".
We all know how they are, right? All the self help-gurus with their disgusting smiles, fancy watches, who believes they know everything.
When you thought you had seen them all, another one shows up – more annoying and self observed than all the others combined.
Dennis exposes them all.
But.. he starts with exposing himself.
So… be prepared… close your eyes.
Enough talk about mental illness
Dennis Westerberg challenges all the so called "truths and taboos" regarding mental illness. He delivers with love and a twinkle in his eye, offering something very hopeful.
– My first 35 years of life was characterized by concern, anxiety and panic-attacks, which periodically resulted in deep sadness and depression. Today I live a very happy, harmonious and wonderful life, totally free from what we refer to as mental illness.
Expect a rollercoaster of highs and lows, in a blazing speed. And with a great deal of laughs.
Behind the wit and humor lies an important and revolutionizing message. First introduced as a mental slap in the face, but later as a loving caress.
How do I book Dennis?
The easiest way is to simply contact Dennis himself. Send him an email at dennis@denniswesterberg.com, or call him on +46 (0)73-318 88 85.
How long are the gigs?
Dennis offers different approaches and alternatives, everything between ten minutes to an hour. Normally the gigs are around 20-25 minutes.
Can you book Dennis for private events?
Of course. Dennis would be happy to perform at your event if the circumstances are right. Simply get in touch and ask: +46 (0)73-318 88 85 or dennis@denniswesterberg.com
Can i buy tickets to one of Dennis shows?
Normally Dennis only take bookings. From time to time he will arrange a show for everyone to come and watch. Keep an eye out on this website to see if he performs close by in the future.
What's does it cost to book Dennis?
Price varies depending on the context. Get in touch with him via email on dennis@denniswesterberg.com or give him a call on +46 (0)73-318 88 85.
Cocky and shameless. Dennis captures the audience like no other. 
Enjoy his straight forward, on point humor without barriers.